Maybe one of the hardest things about wedding planning is getting on the same page with your vendors. You might be explaining your vision of the most perfect rustic soiree, but your planner might be hearing the makings of a bohemian bash. This could happen with any of your pros, like florists, bakers or caterers. Visuals help, of course, but it?s also important to know you?re speaking the same language?enter, our wedding theme dictionary.
We broke down every theme from alternative to whimsical with basic descriptions and buzzwords for each?arming you with the basics, so to speak. Remember: Style is totally up for interpretation, so these aren?t rules. Think of them as a jumping-off point or guidelines. Once you know what you want and how to ask for it, we encourage you to break those guidelines and create a wedding that?s totally your own.
Alternative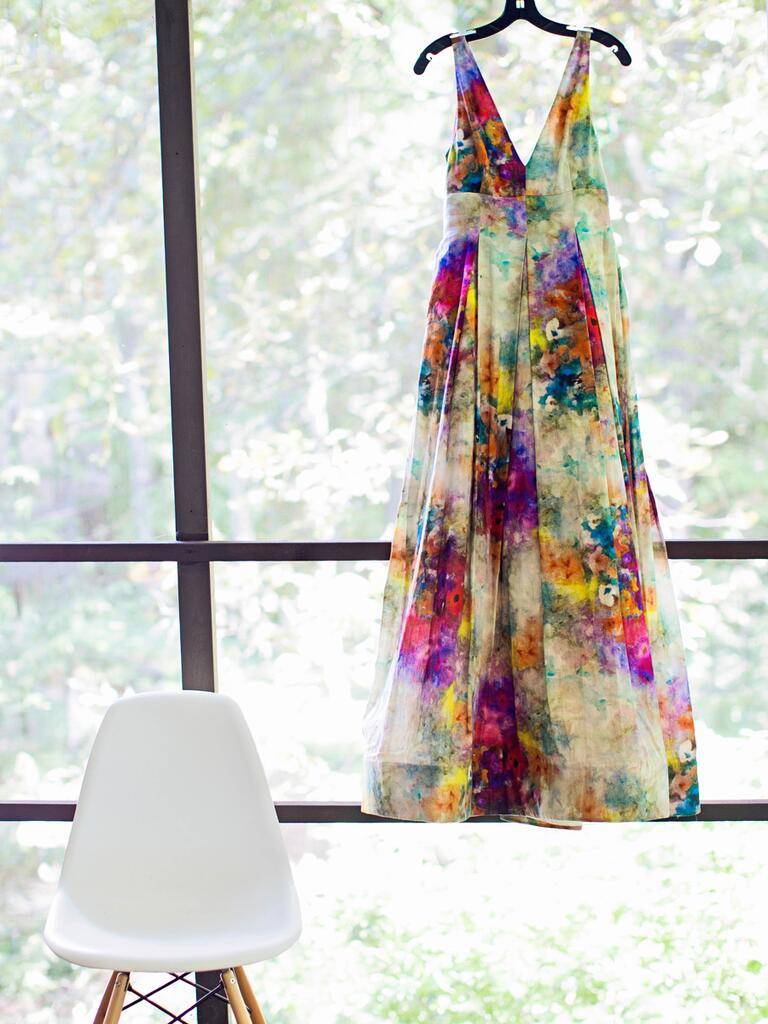 Photo by Willow Noavi Photography
"Alternative" seems to have gotten a bad rap over the years, and we're here to change that. Having an alternative theme just means your style is unique and can't be boxed in with other categories. These themes are often representative of subcultures such as Burning Man, Steampunk, Renaissance or Marvel comics.
Buzzwords: quirky, creative, unique
What it looks like: The bride might be in a traditional white dress, but the bouquet, headpiece or accessories would be all her own. Or, she might opt for something totally different, like a multicolored gown or handmade cocktail dress. There's definitely a groom's cake with a nod to his own interests (think: Captain America's shield, R2D2 or an iconic sport's stadium). And lots of quirky touches from centerpieces to favors.
Venue idea: renovated movie theatre
Art Deco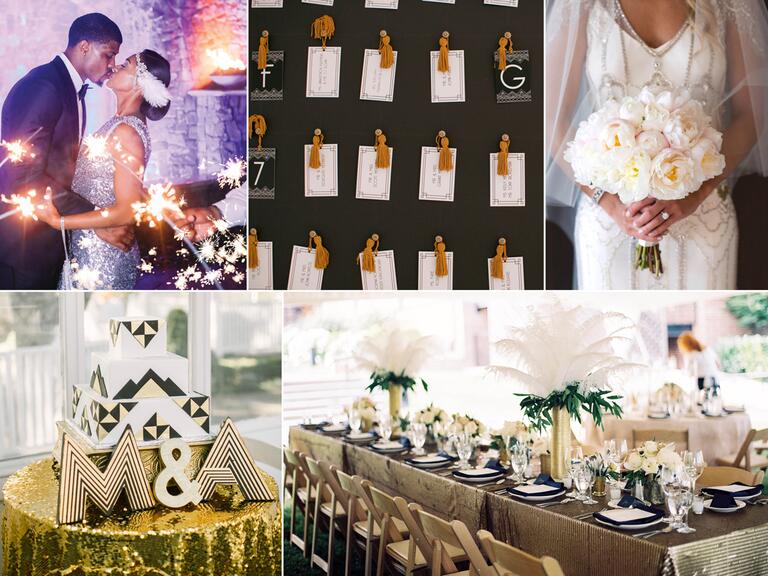 Photo by Couple: Kay English Photography; escort cards: Mel Barlow & Co.; bouquet: Agnes Lopez Photography; cake: Alicia Pyne Photography; tablescape: Kina Wicks Photography
Evoking the American 1920s, especially art deco architecture (such as the Chrysler or Empire State buildings), this wedding theme is all about spunky glitz and glam?after all, they were the roaring twenties. Energetic jazz music was the life of every party, so we highly recommend some live music to get your guests on their feet.
Buzzwords: flashy, metallic, opulent
What it looks like: Pluming white ostrich feathers spilling from centerpieces, sequined tablecloths and geometric designs decorate any art deco soiree. Arguably, the most important detail of one of these throwback parties is a champagne tower!
Venue idea: historic museum (bonus points for deco architecture)
Bohemian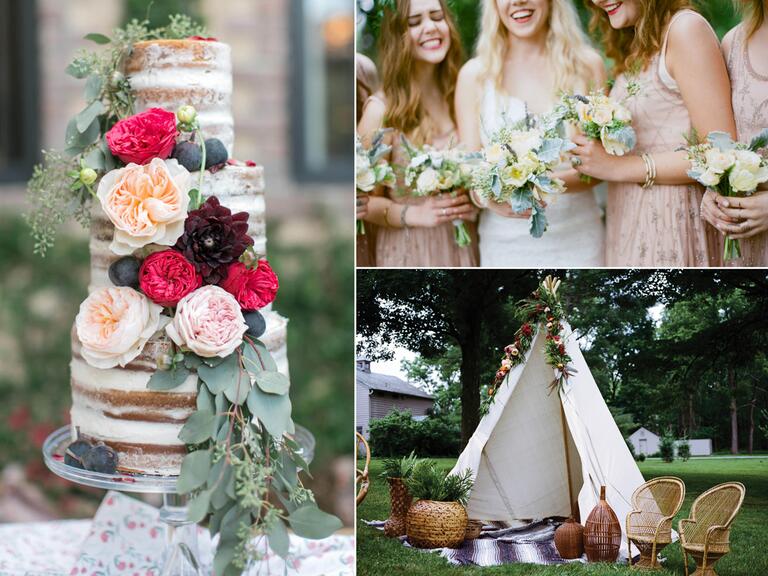 Photo by Cake: You Look Lovely Photography; wedding party: Emily Steffen; Tepee: Ash Imagery
Boho style has this way of looking incredibly chic, with minimal effort. It's the "I woke up like this" of wedding themes. The d
Comments
comments